I AM A SECULAR ACTIVIST t-shirt—Protecting the Wall between Church and State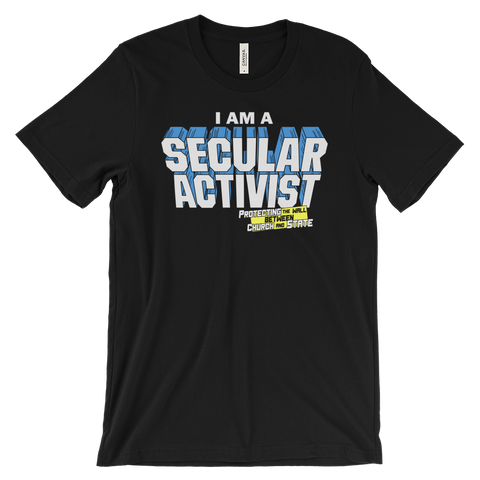 Support Dan Arel's secular activism by purchasing this "I am a Secular Activist" t-shirt.  
www.danarel.com
Want to be a secular activist but don't know where to start? We highly recommend The Secular Activist.
Women's tees run Small
*
Please take a look at our size chart before ordering (which is the last image) as all shirts are made to order and we can't do exchanges based on ordering the wrong size.