Lithium Li 3 | Element t shirt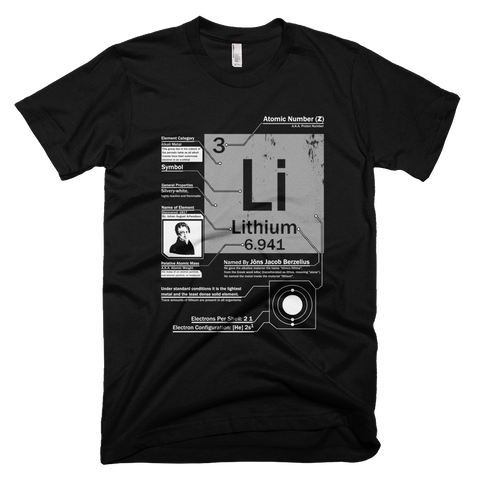 Get your science geek on with a Lithium T-Shirt. This lithium shirt lists interesting facts and details about the element.
You'll look like the smartest person in the room when wearing this t-shirt and it looks great with a pair of jeans and your favorite sneakers. Check out our other element tees for more ways to add science to your wardrobe.
---
More from this collection