Make America Smart Again—Neil deGrasse Tyson for President t-shirt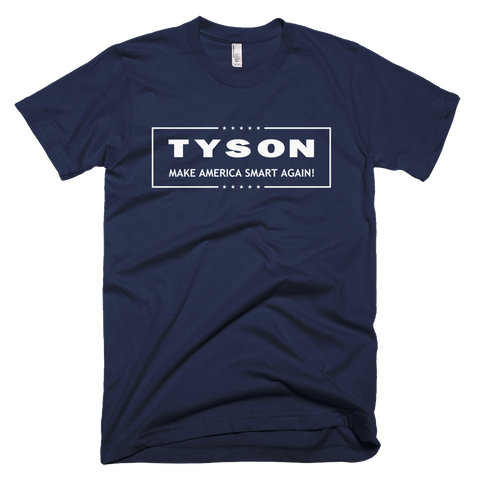 Make America Smart Again!
Neil deGrasse Tyson is an American astrophysicist, cosmologist, author, and science communicator. Since 1996, he has been the Frederick P. Rose Director of the Hayden Planetarium at the Rose Center for Earth and Space in New York City.
Women's tees run Small
*
Please take a look at our size chart before ordering (which is the last image) as all shirts are made to order and we can't do exchanges based on ordering the wrong size.

Note:

XS Men's/Unisex 100% Cotton shirts
will be an American Apparel 2001
---
More from this collection