NASA T-Shirt - STS 61 B Space Shuttle Mission Inspired graphic tee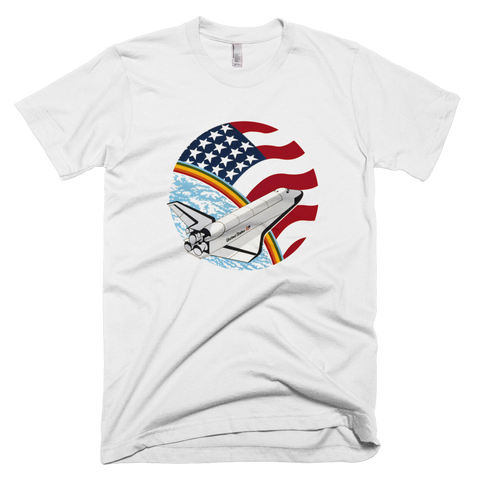 This shirt is Inspired by the STS 61 B Space Shuttle mission. STS-61-B was NASA's 23rd Space Shuttle mission, and its second using Space Shuttle Atlantis. The shuttle was launched from Kennedy Space Center, Florida, on 26 November 1985. During STS-61-B, the shuttle crew deployed three communications satellites, and tested techniques of constructing structures in orbit. Atlantis landed at Edwards Air Force Base, California, at 16:33 EST on 3 December 1985, after 6 days and 21 hours in orbit.

The mission was also notable for carrying the first and until today only Mexican astronaut, Rodolfo Neri Vela. 

Women's tees run Small
*
Please take a look at our size chart before ordering (which is the last image) as all shirts are made to order and we can't do exchanges based on ordering the wrong size.

Note:

XS Men's/Unisex 100% Cotton shirts
will be an American Apparel 2001
---
More from this collection