Skylab 4 t-shirt - NASA's Skylab 4 (SL-4 & SLM-3) Inspired graphic tee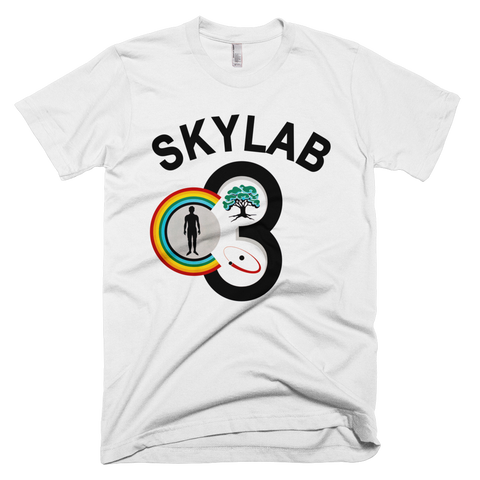 Skylab 4 (also SL-4 and SLM-3) was the third manned Skylab mission and placed the third and final crew aboard the first American space station.

The mission started on November 16, 1973 with the launch of three astronauts on a Saturn IB rocket from the Kennedy Space Center, Florida and lasted 84 days, one hour and 16 minutes. A total of 6,051 astronaut-utilization hours were tallied by Skylab 4 astronauts performing scientific experiments in the areas of medical activities, solar observations, Earth resources, observation of the Comet Kohoutek and other experiments.

The manned Skylab missions were officially designated Skylab 2, 3, and 4. Miscommunication about the numbering resulted in the mission emblems reading Skylab I, Skylab II, and Skylab 3 respectively. 
Women's tees run Small
*
Please take a look at our size chart before ordering (which is the last image) as all shirts are made to order and we can't do exchanges based on ordering the wrong size.

Note:

XS Men's/Unisex 100% Cotton shirts
will be an American Apparel 2001
---
More from this collection